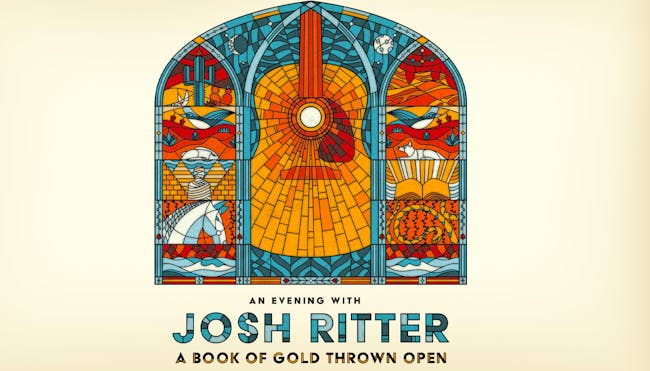 Josh Ritter live in concert at the historic Tower Theatre in Oklahoma City on May 19, 2020.
DOORS AT 6/ SHOW AT 7
KOSU Welcomes Josh Ritter at Tower Theatre on May 19.
VENUE INFO
Box office and will call open 30 minutes before doors
Free parking lot directly south of the theatre across 23rd street
Full bar inside venue
ATM in the lobby
Support acts are subject to change
No weapons of any kind are allowed in the building
Visit our website for more information!
An Evening with Josh Ritter"A Book of Gold Thrown Open" Tour
A note about this tour, from Josh:
"I was thinking back to some of my favorite concerts over the years, and I realized how many took place in spaces that were special in their own right. Cathedrals, synagogues, strange and storied theaters, each bring a special kind of glow to the performance.  I was also feeling the urge to play some of my quieter, more narrative songs that I may not always get the chance to perform during larger rock shows.  So I decided to put together a tour that would allow me to play these songs, and some new ones that I've been writing, in some of these beautiful spaces. I decided to call the tour "A Book of Gold Thrown Open."  I'll mainly be solo, but it'll be a fun chance to have a few special guests and accompaniment.  And most of all, I'm looking forward to singing these songs.I hope you can make it!  Rock on, and thank you.- Josh"
Venue Information:
Tower Theatre
425 NW 23rd st
Oklahoma City, OK, 73103