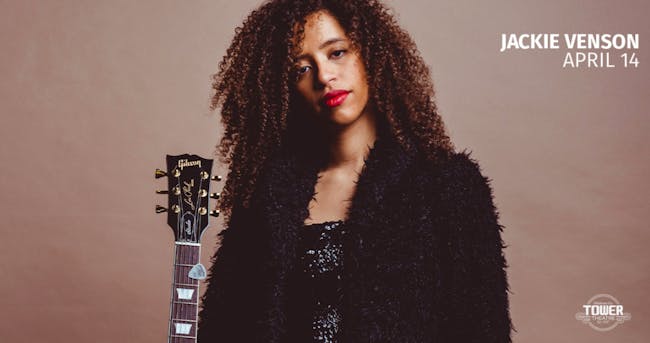 Jackie Venson performs historic Tower Theatre in Oklahoma City on April 14, 2021.
NOTICE: FOR THE SAFETY OF OUR GUESTS, ARTISTS, AND STAFF FACE COVERINGS WILL BE REQUIRED TO BE WORN PROPERLY AT ALL TIMES UNLESS SEATED. IN AN EFFORT TO ENFORCE SOCIAL DISTANCING GUIDELINES OVERALL CAPACITY HAS BEEN REDUCED BY 80% (204 MAX) AND ALL TICKETS TO THIS SHOW ARE SOLD IN GROUPS OF 2, 4, & 6. PLEASE BRING GUESTS YOU ARE COMFORTABLE WITH TO FILL PURCHASED SEATS. UNUSED SEATS WILL NOT BE REFUNDED.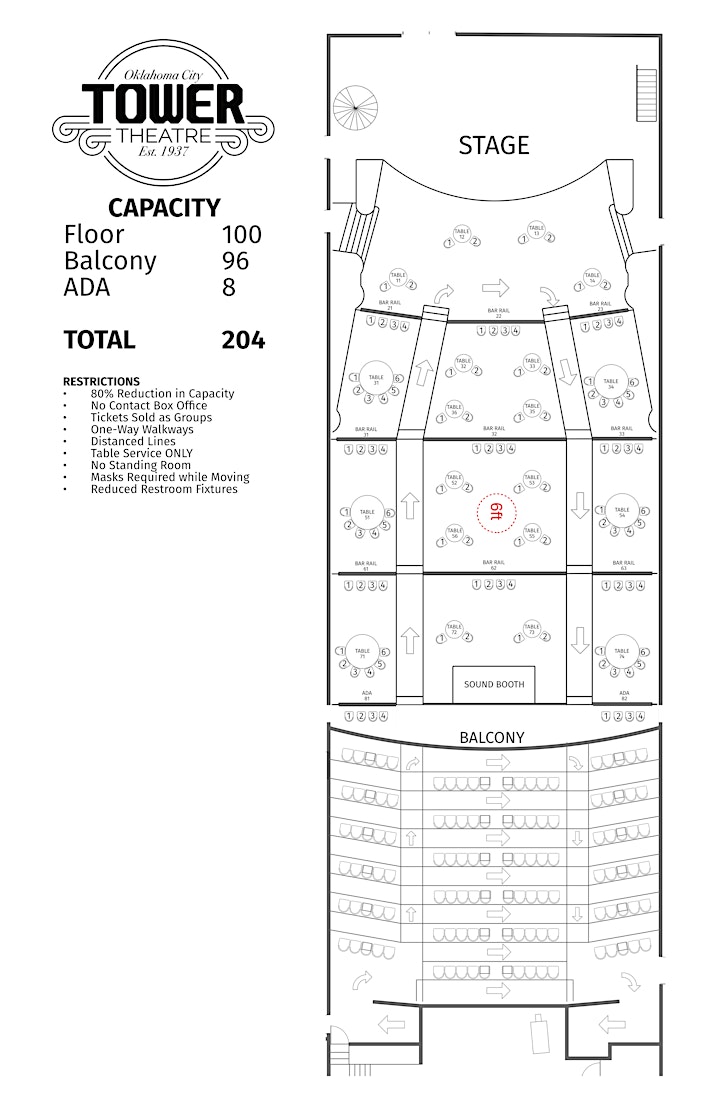 DOORS 7 PM / SHOW 8 PM
SOCIAL DISTANCING GUIDELINES
For the safety of our guests, staff and community, this show features limited seating and social distancing expectations, in addition to increased cleaning and santizing measures.
Maximum capacity reduced by 80% (204 People)
All employees and guests required declare any symptoms
All employees and guests required to wear PPE Face coverings (Guests may remove face covering only while seated)
TICKETS SOLD ONLY IN GROUPS OF 2, 4, & 6. Tables and Rails on the Floor and Grouped Seats in the Balcony.
Box Office is closed – all sales online and no-contact ticket verification
No counter service. All service will be provided by Tower Theatre Staff to tables or chairs.
All guests for an event must be registered and contact info provided. We do this for contact tracing purposes in the instance of a known viral presence
Tower Theatre continues to reserve the right to remove anyone from the building for any reason including but not limited to following PPE and Social Distancing rules.
Gathering and standing around is generally prohibited. Groups may be asked to separate or distance themselves if Tower Theatre Staff deems necessary.
Elevator limited to 1 guest
VENUE INFO
Free parking lot directly south of the theatre across 23rd street
Full bar inside venue
No weapons of any kind are allowed in the building
JACKIE VENSON

Jackie Venson is a multi-instrumentalist, singer/songwriter known far and wide for her beautifully complex music and blazing guitar skills. Born and raised in Austin, Texas, Jackie has traveled the world playing to massive crowds both as a headliner and as support for major acts such as Gary Clark Jr, Aloe Blacc, and Citizen Cope, to name a few. With the disruption of the COVID-19 pandemic, the cancellation of her entire tour schedule, and the wave of social change sweeping across the country, Jackie committed herself to releasing more music than ever before, connecting with her fans directly, and speaking up about the change she wanted to see in her city and country. On April 20th, Jackie released a new EP titled "jackie the robot vol 1" composed entirely of remixes that re-imagine Jackie's critically acclaimed catalogue, showcasing her growth as both a musician and producer. In October, Jackie released her latest studio album 'Vintage Machine', her first studio follow up to 2019's 'Joy'. Music from "Vintage Machine" was featured heavily on Jackie's taping for Austin City Limits' 46th season, and she released the full set on "Live at Austin City Limits" in December. With the uncertainty of the times we're living in, one thing holds true for Jackie Venson- she's going to play her music, speak her truth, and spread as much joy as she can doing it.

Venue Information:
Tower Theatre
425 NW 23rd St

Oklahoma City, OK, 73103