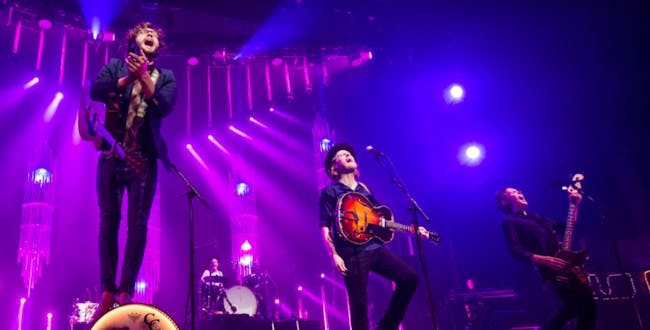 Presented by Citizens Bank of Edmond
Live From The Artists Den: The Lumineers
Live From The Artists Den: The Lumineers - Screening at Tower Theatre Cinema on October 2.
NOTICE: FOR THE SAFETY OF OUR GUESTS, ARTISTS, AND STAFF FACE COVERINGS WILL BE REQUIRED TO BE WORN PROPERLY AT ALL TIMES UNLESS SEATED. IN AN EFFORT TO ENFORCE SOCIAL DISTANCING GUIDELINES OVERALL CAPACITY HAS BEEN REDUCED BY 80% (204 MAX) AND ALL TICKETS TO THIS SHOW ARE SOLD IN GROUPS OF 2, 4, & 6. PLEASE BRING GUESTS YOU ARE COMFORTABLE WITH TO FILL PURCHASED SEATS. UNUSED SEATS WILL NOT BE REFUNDED.
*Please note that the screen is located on the stage, not in front of the balcony, when selecting your table or seats. *
SOCIAL DISTANCING GUIDELINES
For the safety of our guests, staff and community, this show features limited seating and social distancing expectations, in addition to increased cleaning and sanitizing measures.
*We strongly encourage early arrival in order to ensure an expedient check in! Doors will open at 7pm, and your patience is appreciated as we adapt to enhanced safety measures.
Maximum capacity reduced by 80% (204 People)
All employees and guests required declare any symptoms
All employees and guests required to wear PPE Face coverings (Guests may remove face covering only while seated)
TICKETS SOLD ONLY IN GROUPS OF 2, 4, & 6. Tables and Rails on the Floor and Grouped Seats in the Balcony.
Box Office is closed – all sales online and no-contact ticket verification
No counter service. All service will be provided by Tower Theatre Staff to tables or chairs.
All guests for an event must be registered and contact info provided. We do this for contact tracing purposes in the instance of a known viral presence
Tower Theatre continues to reserve the right to remove anyone from the building for any reason including but not limited to following PPE and Social Distancing rules.
Gathering and standing around is generally prohibited. Groups may be asked to separate or distance themselves if Tower Theatre Staff deems necessary.
Elevator limited to 1 guest
VENUE INFO
Free parking lot directly south of the theatre across 23rd street
Full bar inside venue
No weapons of any kind are allowed in the building
No re-entry
THE SHOW
Americana superstars The Lumineers returned to their former neighborhood of Brooklyn for an unforgettable taping of Live From the Artists Den at the majestic Kings Theatre. The band performed an 18-song set for ticket winners and guests, split evenly between songs from their Grammy-nominated 2012 debut and its Number One-charting follow-up, Cleopatra (plus a riveting unreleased song, "Long Way From Home," played solo by lead singer Wesley Schultz). The ornate, magnificent theater—built in 1929 and recently restored to its initial glory—provided a breathtaking setting for a night full of great moments, from an unamplified version of "Darlene" to a rousing rendition of the Lumineers' breakthrough smash "Ho Hey."
THE LUMINEERS
The Lumineers, a folk-rock trio out of Denver, Colorado, deliver an acoustic-based Americana sound that touches a lot of stylistic bases, from folk to gospel to heartland rock and the narrative end of country, all with interesting rhythmic twists and turns," says All Music of the band. They began booking shows in New York City, and relocated to Denver where they met instrumentalist Neyla Pekarek who joined the band. The Lumineers released their first self -titled album in 2012 with the release of their single "Ho Hey," that went platinum and multi-platinum in more than a dozen countries worldwide, and spent 62 weeks on the Billboard 100 chart. They were nominated for two Grammys in 2013 for "Best New Artist" and "Best Americana Album." The band's album, Cleopatra, released in April 2016, debuted at number one on the Billboard 200. Most recently, their newest album III, is set to release September 2019.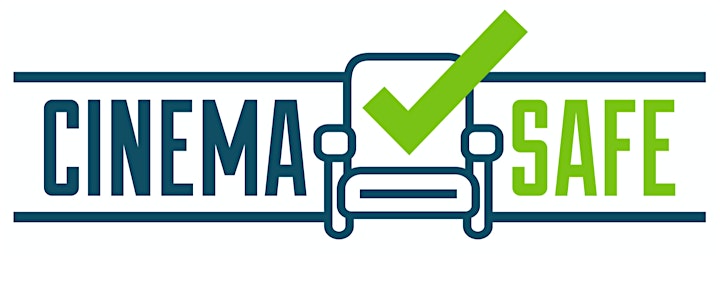 Venue Information:
Tower Cinema OKC
425 NW 23rd St
Oklahoma City, OK, 73103