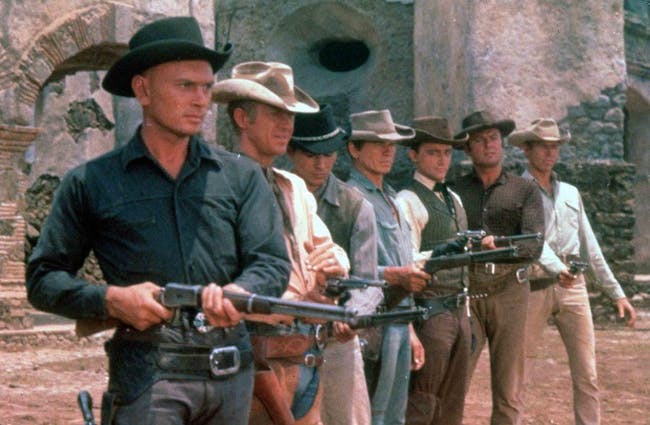 The Magnificent Seven screens at Tower Theatre Cinema on July 29 at 6 p.m. as part of Cowboy Swordfight!
Cowboy Swordfight! is an art show and film binge curated by Oklahoma artist Jack Fowler.
Purchase a ticket to any Cowboy Swordfight! screening and use as a pass to experience the rest of the films. Enjoy the show!
DOORS @ 5 PM / SHOW @ 6 PM
With a fully stocked bar, hot fresh popcorn, and your favorite box candies, the historic Tower Theatre has everything you could want from a movie theatre and more! Arrive early, pick out your seat, grab a drink, and wait for the lights to dim.
FILM BIO
Rated PG-13
Run time is 2 hrs and 12 mins
Director Antoine Fuqua brings his modern vision to a classic story in The Magnificent Seven. With the town of Rose Creek under the deadly control of industrialist Bartholomew Bogue, the desperate townspeople employ protection from seven outlaws, bounty hunters, gamblers and hired guns. As they prepare the town for the violent showdown that they know is coming, these seven mercenaries find themselves fighting for more than money.

Venue Information:
Tower Theatre Cinema
425 NW 23rd st
Oklahoma City, OK, 73103