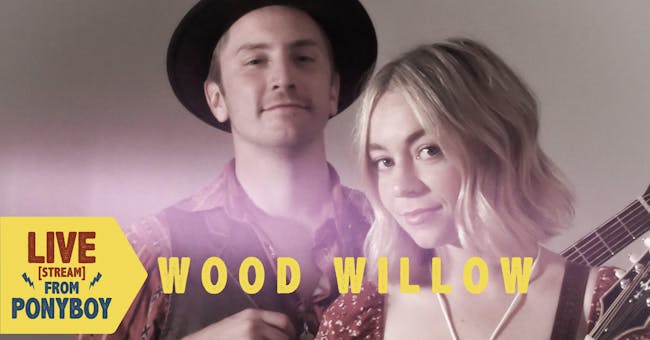 Wood Willow - Live Streamed From Ponyboy in Oklahoma City.
No public gatherings? No problem. 🖤⚡️ Times are tough, but that won't stop us from experiencing live music together!
Introducing Live [stream] from Ponyboy - a live broadcast from historic Uptown23rd featuring performances from your favorite local artists! This week, we're proud to present Wood Willow (7/23) at 8 PM.
Please note that these events are CLOSED to the public, but will be broadcast live across Facebook and YouTube. Interested in supporting our efforts? Consider sponsoring Live [Stream] as an underwriter! Contact info@towertheatreokc.com for details.
We'll get through this together - stay healthy and #StayGoldOKC!
About Wood Willow
Based out of Oklahoma City, Wood Willow can best be described musically as if Gillian Welch and the White Stripes had a baby. Armed with a repertoire of harmony filled traditional and original music, this duo brings old time sounds into the present.
Venue Information: